Faces of WID - September 2020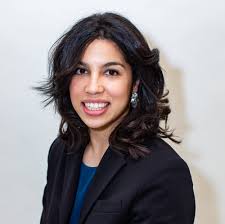 Name: Jessica Telemaque
Title & Organization: Senior Development Officer, Animal Rescue League of Boston

WID Role: Board Member and Co-Chair of the Program Committee 
Hometown: Central MA 
Lives Currently: South Boston, MA
Education: BA in English, Writing Concentration, Worcester State University
How have you been coping personally during quarantine?
Taking time throughout the day to walk my two rescue pups, Franchesca and Jazz; connecting – virtually or otherwise – with friends and family; supporting local restaurants and/or trying new recipes at home; and lots of reading (right now, I'm reading Caste: The Origins of Our Discontents by Isabel Wilkerson).  
When and how did you join the development field? What path brought you to your current role?
I completed several internships in Marketing and Public Relations while in college. I also dabbled in Sales and worked part-time for holistic, all-natural pet food companies. While interviewing for PR jobs during my senior year of college, I was referred to the Development Office at Worcester Polytechnic Institute (WPI). It was the perfect marriage of my skills and experience – sales, marketing, writing, and communications – so I leapt on the opportunity and haven't looked back! 
At WPI, I managed the Student Call Center and 5th Reunion fundraising efforts. Shortly thereafter, I made a wonderful connection at Wellesley College and had a desire to move closer to Boston. I started at Wellesley as an Assistant Director in Annual Giving and was later promoted to Associate Director. I built strong ties to Wellesley and remember my time, and my colleagues, there fondly.
After nearly seven years at Wellesley, I was ready for a change, and transitioned into Major Gifts at the Museum of Fine Arts, Boston (MFA). A promising opportunity later presented itself at the Animal Rescue League of Boston (ARL), to which I enthusiastically applied. For much of my life, I've been an avid animal lover and advocate, so the move felt very natural for me. I'm both honored and delighted to be managing the Major Gifts program at ARL. The team is remarkable and the mission speaks for itself – the role has been rewarding, both personally and professionally!
As Co-Chair of the WID Program Committee, you were tasked with pivoting WID's in-person events to a virtual platform quickly this past spring. Can you tell us a bit about that experience? Any lessons learned to pass along?
It was very much a team effort! Hats off to the Program Committee members who were quick to reconfigure their content, collaborate with panelists, and learn the technicalities of hosting an event on a virtual platform. We also had to reevaluate content to ensure it was timely, accurate, and relevant. Prior to COVID, many of us had not used Zoom with any kind of regularity, but suddenly we were charged with providing digital programming. It required many technical practice runs to ensure we stayed on task.
What are some tips and tricks you have incorporated/learned from fundraising during the COVID-19 global pandemic?
It's incredibly important to remain nimble and flexible. Our world – in fundraising and otherwise – has shifted drastically these past few months, so keeping your eyes on the prize while also flexing those creative muscles is crucial! I would also suggest consistently connecting with your donors. Now, more than ever, a simple check-in goes a long way.
Why did you join WIDGB? How long have you been a member?
I joined in late 2015 at the recommendation of a WID member who worked in the Animal Welfare sector. She suggested expanding upon my network in the Boston area. From the beginning, I really loved WID's offerings and wanted to get more involved. I joined the Program Committee in 2016, and in 2019, I was appointed to the Board. The WID network is an amazing one, and I'm immensely grateful to be a part of it!
Describe your biggest development success story to date.
An ARL donor had been giving monthly and believed deeply in the mission of the organization. I was fortunate enough to schedule a meeting with her to further uncover her passions and interests. In doing so, we determined that she wanted to make a more significant gift to ARL. She has since given generously to ARL twice over with five-figure gifts in support of our veterinary services and operating support. While it's always incredible to receive an increased gift from a donor, I consider this a success because I had the opportunity to strengthen her ties and investment in the organization. Her generosity continues to astound me.
What advice would you offer to someone new in the field of development?
Join WID! But seriously, building a network and learning from those around you is imperative to building a career in Development.  It's incredibly valuable to learn from others because you never quite know where your next connection will lead you.  I would also suggest following your passion, especially in the non-profit world; you should care deeply for the cause you're promoting (it makes the "sell" that much easier!).
Share this post: