Faces of WID - April 2023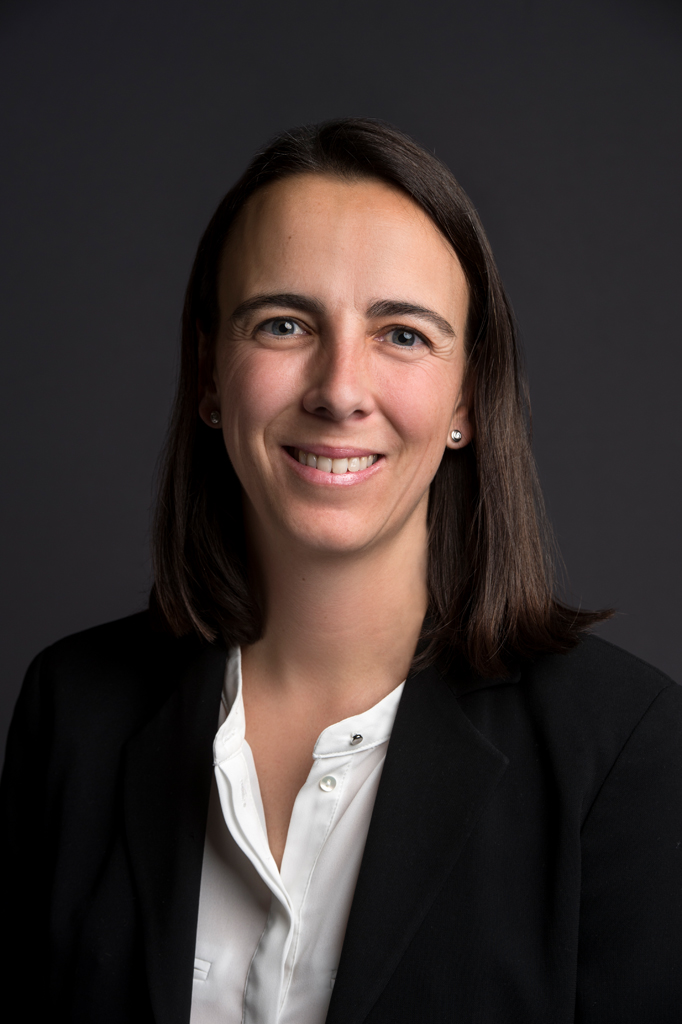 Name: Patricia Gil-Casares
Title & Organization: Director of Learning, Engagement & Inclusion at Boston University
WID Role: Member since 2017
Hometown: Madrid (Spain)
Lives Currently: Newton, MA
Education: Bachelor's Degree in Psychology at Universidad Pontificia de Comillas (Madrid). I am also a certified coach by International Coaching Federation (ICF) and Gallup Strengths Certified Coach.
Hobbies: Travel (to new places and -as much as I can- to Spain), hiking, biking, enjoying nature, and playing sports with my two sons. Overall, spending time with my family and friends; it's what makes me feel fulfilled and recharges me the most.
When and how did you join the development field? What path brought you to your current role? I joined Boston University in November 2017. In 2013, my husband was offered a job in Boston and, without much deliberation, we decided to start a new life, with our two sons - at that moment a newborn and a toddler- in this vibrant city that we have come to consider home.
I had more than 10 years of experience in HR and talent management in corporate organizations in Europe when we moved to Boston. In the beginning, I wanted to help my family to transition and to adapt to our new life here. That was my main job for almost four years. In parallel, I continued coaching and pursued a Human Resources certification at Boston College. My sons were happy and healthy growing up and, when they were in pre-K and first grade, I felt ready to go back to the workplace. A mom from my sons' school (Andrea Kennedy, who is a WID member, as well) graciously connected me to Amy Bronson who is my supervisor today.
Is there someone who has shaped or influenced your career in development? If so, in what way? Absolutely! Amy Bronson, my supervisor, and mentor (to me and to many others in the field!). She is considered one of talent management's pioneers in Advancement across the country; someone I learn from day in and day out how to be a caring and successful leader from every seat of the organization. She leads by example. She trusts and empowers others on their learning and growing journey, while she remains available, supportive, and inspiring. She has a natural talent to get the best of each person and help them to bring value to the teams and organizations they are part of. A total enabler of others' success.
Tell us a bit about the organization for which you currently work and why fundraising is important to the mission? 
Boston University is an international, comprehensive, private research university, committed to educating students to be reflective, resourceful individuals ready to live, adapt, and lead in an interconnected world. Boston University is committed to generating new knowledge to benefit society.
We remain dedicated to our founding principles: that higher education should be accessible to all and that research, scholarship, artistic creation, and professional practice should be conducted in the service of the wider community—local and international. These principles endure in the University's insistence on the value of diversity, in its tradition and standards of excellence, and in its dynamic engagement with the City of Boston and the world.
Why did you join WIDGB? How has the WIDGB community supported you either throughout the pandemic or before? Since I was new in the development world (and in higher ed), Amy quickly recommended I consider joining WID – a community I would benefit from being a part of. I have regularly attended WID's lunch events broadening my knowledge about advancement and expanding my network at different institutions and industries (mainly healthcare and non-profit). I also enjoy WID's Annual Fall/ Spring Kick-off Breakfast featuring inspiring and impactful leaders, which is sponsored every year by our Snr VP of Development, Karen Engelbourg. During the pandemic, WIDGB was able to execute a fast and smooth transition to online webinars, networking & virtual coffee, and provide DEIB workshops. I am a grateful member of WID's reliable and caring community.
Describe your biggest development success story to date Or Can you share with us an inspiring development story from your career?
As part of the Strategic Talent Management team at BU, I don't specifically do fundraising or Alumni Relations work, but I like to think of my job as helping the teams across Development & Alumni Relations to feel engaged, feel they have a voice and shape the culture of our division and they have the tools and support to thrive in this profession.
Having said that, I have a personal fundraising experience to share. In my junior year at college, my twin sister and I spent the summer in Malawi helping in an orphan center led by a Spanish Catholic NGO. I acknowledge that in 3 months our impact on the life of the kids or the community had to be fairly limited, however, the experience did certainly change our lives. When we came back to Spain to continue our studies, we were asked to create and coordinate a Malawian Senior citizens humanitarian program. The Sunrise Program was launched in the fall of 2002 and since then 150 Malawian seniors receive an aid package every month thanks to the generosity of Spanish donors.
Back in Spain, we created some informational brochures and communication materials, we organized fundraising events, we shared our experience in big conferences and in small gatherings with friends and family, we cultivated relations with donors, we did solicitation and we secured pledges. It was not until many years later that I did not know that this was indeed what fundraising consisted of. Nowadays, the program is run locally in Malawi-Spain and most of the donors are still those who generously committed to supporting this program more than 20 years ago.
How do you incorporate principles of DEI into your development work? Or Share with us a DEI priority or principle from your organization that particularly inspires you and why.
One of the main priorities and goals for our Strategic Talent Management team, and specifically for my position, is to bring DEIB lens to all initiatives, programs, and projects designed for our staff. From talent planning and acquisition (increasing diversity and bringing transferrable skills candidates) to creating inclusive onboarding and integration practices. We also manage an annual engagement survey, ERGs & Affinity groups, and events for people to connect and collaborate. We aim to leverage people's and teams' strengths and the unique contributions and value each one of us brings to our culture. At the end of the day, our people should feel they have all that they need to be successful and enjoy the work and relationships they create as part of their development career.
What advice would you offer to someone new in the field of development?
Meet new people, build relationships, participate in industry conversations, and attend one major conference (if possible). Take time to learn a lot from your own institution and your colleagues, but also learn from other organizations. One of the things that I appreciate most about development is the amazing community we have and the willingness to share knowledge and best practices in the field.
Share this post: