Faces of WID - February 2023
Name:
Melany Duval, 
Chief Philanthropy Officer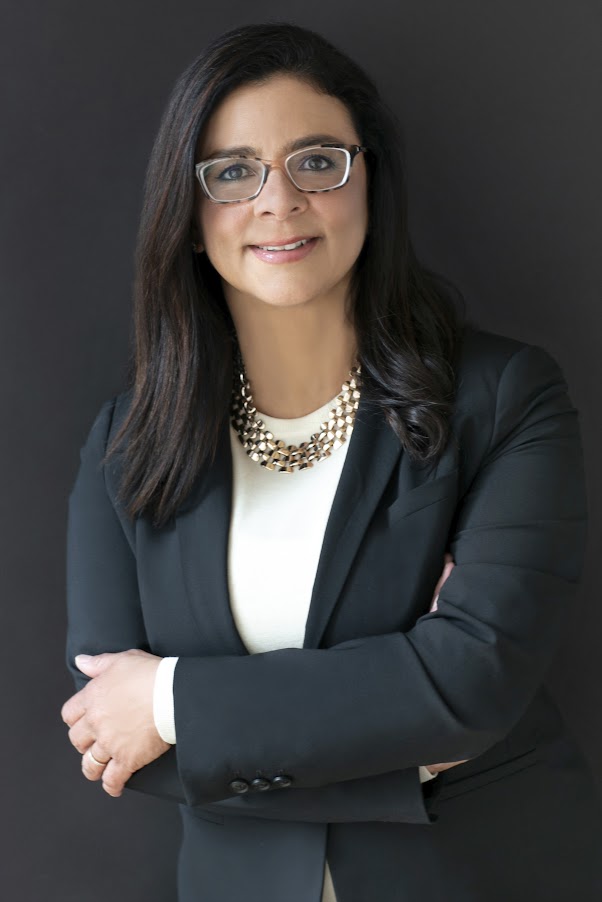 Organization:
Dana-Farber Cancer Institute & The Jimmy Fund
Hometown
: Suburbs of Los Angeles
Lives Currently
: Chestnut Hill/Newton
Education
: Loyola Marymount University
Hobbies
: Photography, swimming, yoga, hiking, and travel
When and how did you learn to lead in the development field? What path brought you to your current role?
When I started, there were no official pathways like the Association for Healthcare Philanthropy Madison Institute. Luckily, I interviewed and was hired as a Development Associate, a field fundraising role at Loyola Marymount immediately out of college. I was tasked with inviting philanthropic support from current parents and university library visitors into separate and sustainable fundraising support groups for the university. Parents were not easy constituents since they had private school tuition to pay, but they often wanted to share the opportunities their children had with others. I partnered with a terrific group of parent-volunteers who wanted to provide funding of university priorities as well as build a community of supporters. We launched cultivation programs including Summer Send-Offs and Family Weekend and other ways for these groups to connect with the Jesuit mission of the university. In this role, I learned that leadership is about being able to create a vision and a plan and about listening and asking questions in order to gain support for a vision. I learned, lastly, the importance of working with a wide range of volunteers and that engagement leads to support.

In hindsight, is there someone who has shaped your career in development? If so, in what way?  
Many people helped shape my career, starting with my parents. One person who had an early hand in placing me on my career path was an administrator who encouraged me to explore philanthropy after graduation. While working for my alma mater, there were occasions when I wanted to pursue other opportunities. Another mentor during this time encouraged me to explore new roles in the development office. I embraced the mindset that there were many opportunities to grow professionally, and I had a mentor who showed me that there were greater opportunities than what I saw within the organization. It was an exciting time of growth and there was a lot to learn. With my mentor's clarity and encouragement around my potential, I saw the opportunities that were all around me. I embraced them and worked hard to learn and do as much as I could with my teams in each of roles.

Tell us a bit about the organization for which you currently work and why fundraising is important to the mission.
Sure! Dana-Farber Cancer Institute has modeled total patient quality and extraordinary research for cancer patients and their families for 75 years. Sidney Farber founded the Children's Cancer Research Foundation in 1947, the foundation for our work today. This year also marks the 75th anniversary of the Jimmy Fund, our grassroots fundraising effort.  The Jimmy Fund, established in Boston in 1948, is comprised of community-based fundraising events and other programs that, solely and directly, benefit Dana-Farber Cancer Institute's lifesaving mission to provide compassionate patient care and groundbreaking cancer research for children and adults. This culture of 75 years represents an extraordinary legacy.
In The Emperor of All Maladies, author Siddhartha Mukherjee, a former Dana-Farber Fellow, features several Dana-Farber physicians, scientists, and patients who have played central roles in the story of cancer research and care, most notably Dana-Farber's founder, Sidney Farber, MD; philanthropist Mary Lasker, the "fairy godmother" of cancer research; and the little boy for whom the Jimmy Fund was named in 1948, Einar Gustafson. Sidney Farber's partnership with Mary Lasker was pivotal, not only in organizing a national cancer coalition, but in lobbying for Congressional endorsement for philanthropic efforts to eliminate cancer. Philanthropy is in the DNA of Dana-Farber, and Dana-Farber is in the DNA of our supporters.
How has the WIDGB community supported you or your organization?
My colleagues describe going to WIDGB events like recharging their batteries. They create new relationships, become mentors and mentees, and collaborate on work. WIDGB is a forum that provides professional training, job resources, and raises awareness around advancement opportunities and resources. It exposes professionals at any stage of their career to the Boston community of philanthropy beyond the walls of their own organizations.
Describe your biggest development success story to date!
I've learned that success isn't an individual achievement. One of Dana-Farber's biggest success story began in March 2020, as COVID-19 shut down the region. Overnight, events that supported fundraising were canceled. Over the next 14 months, our organization transformed how staff and donors worked. We internally reorganized into cross-functional teams and came up with new ways of navigating our philanthropy. As we pivoted during the crisis, we prioritized keeping our community intact. Dana-Farber continues to provide unrestricted resources needed to mitigate and respond to the pandemic. The Philanthropy team did an amazing job and demonstrated their empathy for our patients and colleagues every day. I have never been prouder to be part of a team than I have been at Dana-Farber during the pandemic.

Amid a lot of disruption, the team demonstrated resilience and creativity against a backdrop of unimaginable circumstances. The Campaign for Dana-Farber and leading up to the public launch ask more people than ever to support the mission and strategic priorities of the Institute. In the end, our donor community was able to provide resources for the Institute and our team has continued to invite and secure support from a wide range of new supporters, long-time donors and friends.
Share with us a DEI priority or principle from your organization that particularly inspires you and why.
There are a lot of factors that play into expanding access to care, including the history of clinical patient trials. Dana-Farber ensures its clinical trials are appropriately inclusive of groups affected by health disparities. The organizational principles of access, allyship and openness have helped us to engage more people under the umbrella of Dana-Farber. In the philanthropy space, we have created an ID&E council and built cross-functional teams to engage in building a diverse community of supporters, provide support and resources for all staff members, and gain a better understanding of where we continue to do more learning and evolve our programs. We recently began a collaboration with Summer Search in Boston, to create a program for interns in the Division of Philanthropy and it has expanded to other departments in the Institute. This is just one example of a promising, new initiative to bring underrepresented talent into the field.
Of course, it's inspiring to work for an organization that prioritizes health equity. To name one inspiring example, Dr. Kira Bona at Dana-Farber directs the Bona Lab that studies poverty as a risk factor in cancer outcomes. Our Cancer Equity program also eliminates disparities in underserved communities. The fact that our ID&E efforts organizationally are prioritized into our mission makes it particularly inspiring.
What advice would you offer to someone new in the field of development?
Find an organization that you can connect with emotionally, intellectually and professionally!
Get out from behind the desk or the office and meet people in the field!
Develop relationships with a wide range of colleagues in the field. Take someone at WID out for coffee, find a mentor, and ask a lot of questions!
Have fun!
Share this post: