Event Recap: WIDBG Annual Meeting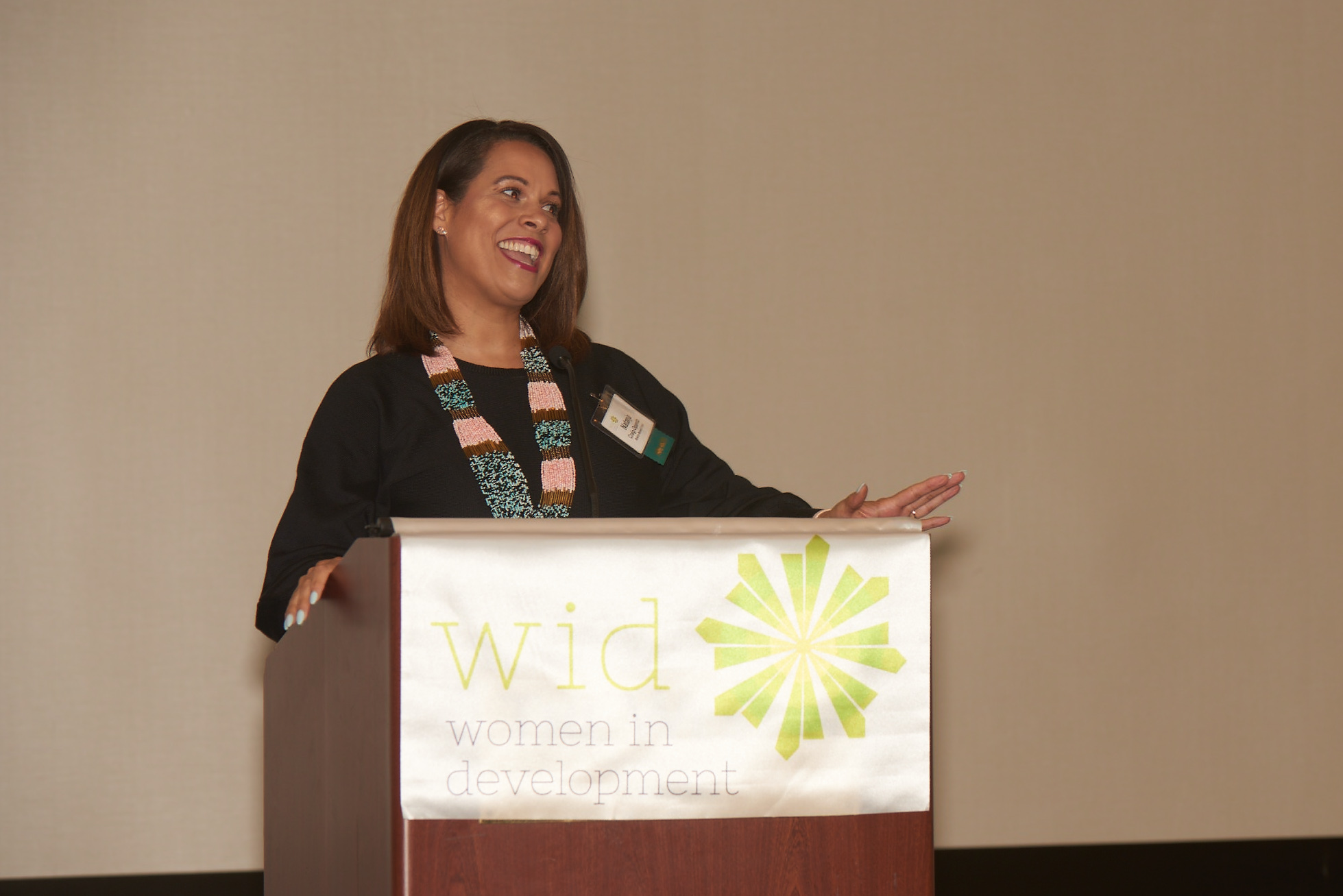 At the WIDGB Annual Meeting Natanja Craig-Oquendo, Executive Director of the Boston Women's Fund, shared stories of the times she "looked over the edge" in her personal and professional journey. For Natanja, looking over the edge means taking a risk, and those "over the edge" moments have been pivotal in her life and her career.
Natanja's story began in Villa Victoria, surrounded by the housing positive activism that is a hallmark of the primarily Puerto Rican community. She shared her love of her neighborhood, and the pain and trauma she experienced in that same neighborhood when she and her friends were victims of gun violence. And she described her first "over the edge" moment when, after giving birth to her first child at 15 years old, she made the decision to relocate to Goffstown, NH, to live with her sister. Giving up the stability and familiarity of Villa Victoria for the unknowns of Goffstown presented culture shock and challenges. It also gave space, clarity, and a chance to envision a future for herself and her child that she could control.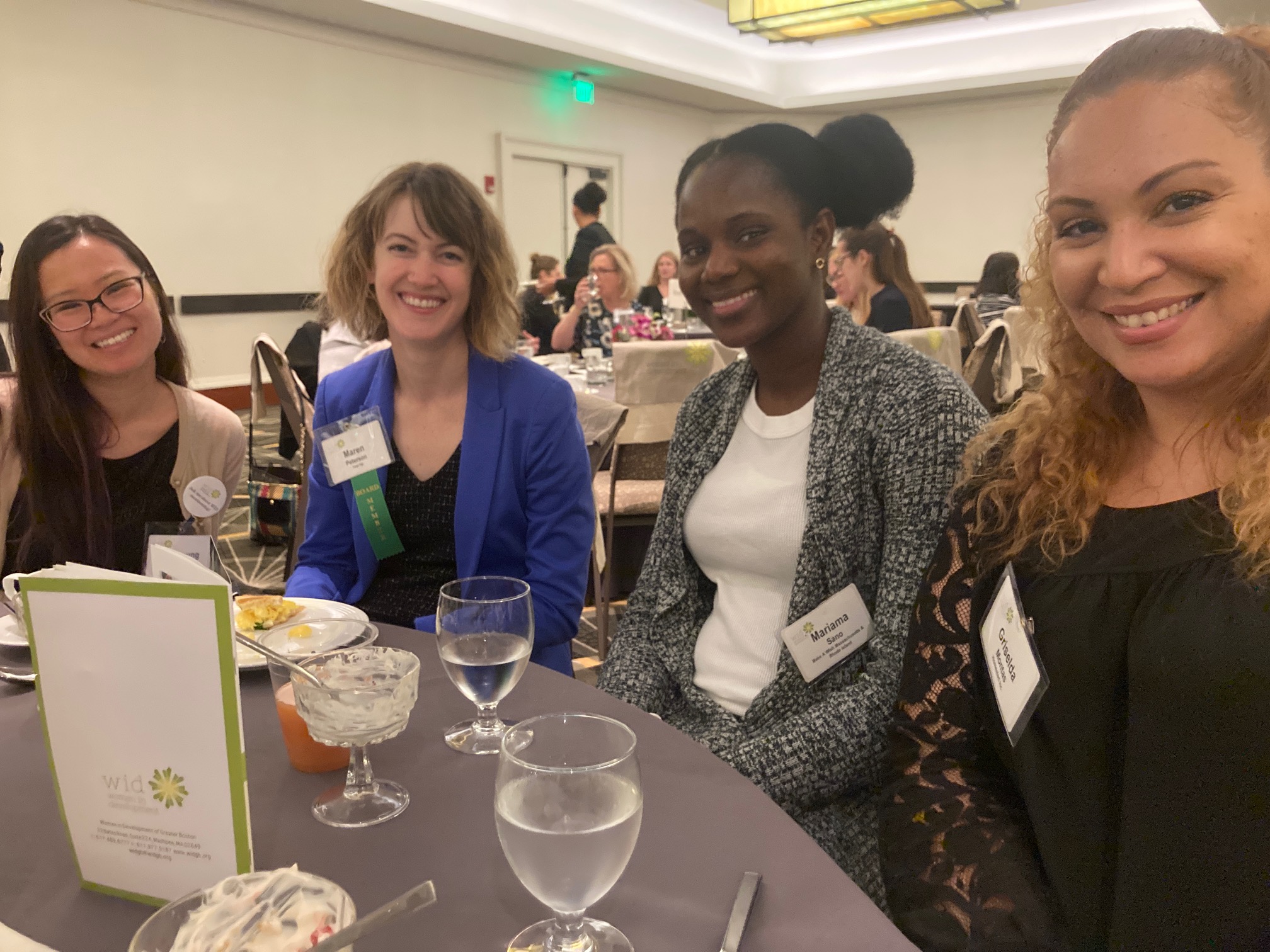 Natanja eventually returned to Boston, and had a successful and stable job when she reconnected with family friend Robert Lewis, Jr. A powerful advocate for urban youth, Lewis, Jr., encouraged Natanja to bring her lived experience and passion for marginalized communities to work for him the Boston Foundation helping build grassroots funding models. Natanja found herself again peering over the edge, wondering if this move would be a step forward or back. She described her sense of uncertainty and doubt as she stepped over the edge into her new role – doubts she carried with her, even as she excelled at TBF - until the terrible events of the Mattapan Massacre brought her into contact with fellow gun violence victims dedicated to change. The sense of shared trauma and a commitment to ending gun violence led to the first grant Natanja wrote, for Mothers for Justice and Equity.
This work helped Natanja to find her voice and recognize that her lived experiences were valuable when making philanthropic decisions. She pushed at TBF to simplify grant applications, shorten turnaround time, and streamline the process for historically and currently marginalized communities – focusing her efforts on communities of color, women, and LGBTQ+ youth.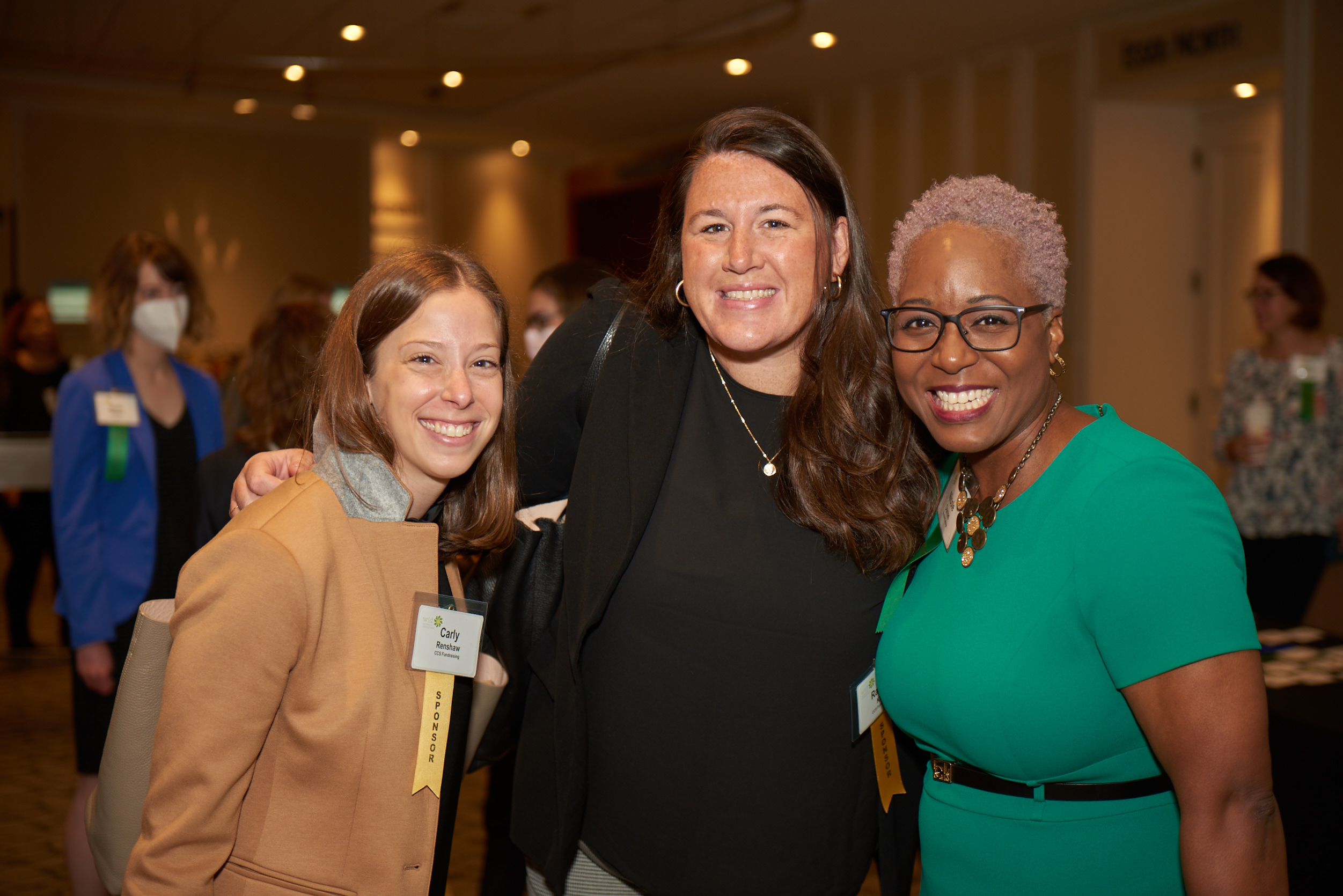 After briefly stepping away from philanthropy, Natanja found herself peering over the edge again when friends reached out about the Executive Director position at Boston Women's Foundation. Even with her considerable expertise, Natanja found herself standing next to that all-too-familiar friend: Imposter Syndrome. As a girl from Villa Victoria, who had her first child when she was 15 and didn't have a fancy degree, what right did she have to think she could be an Executive Director? The sense of self-doubt that Natanja described was so familiar to event attendees that there were shouts and applause when she announced she "took Mr. Imposter Syndrome and threw him right over the edge!"
Now, as Boston Women's Fund's leader, Natanja has doubled grant making, doubled the endowment, and increased staff and programs. Her team has reinvented their grantmaking process, centered the needs of organizations over funders, and instituted innovative approaches to connect grassroots organizations with crucial funding.
Natanja closed by challenging all of the attendees to consider ways to eliminate barriers in the philanthropic system that limit the purpose and power of marginalized communities. Describing herself as "a door swinger for her communities", Natanja encouraged us all to peer over the edge and see how we can push ourselves and our organizations further.
Share this post: