Faces of WID - February 2020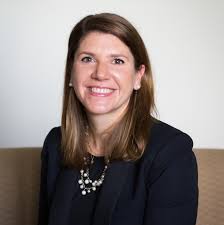 Name: Megan Daniels
Title & Organization: Managing Director of Development, Massachusetts General Hospital

WID Role: At-Large Member of the Board of Directors; Member of the Marketing & Communications Committee
Hometown: Ridgefield, CT
Lives Currently: Boston, MA
Education: BA, Mathematics, College of the Holy Cross, Worcester, MA
Hobbies: Travel, Hiking, Spending time with family 
When and how did you join the development field? What path brought you to your current role? 
I joined the Development field in August 2015. After spending 10 years working in sales at IBM in New York City, I realized I was ready for a change. While I loved the relationship building and problem solving aspects of sales, I was craving more mission based work. I spent the next year conducting exploratory interviews and meetings with friends and contacts in both the private and non-profit sectors. After speaking with a good friend of mine who was working in Foundation Relations at Memorial Sloan Kettering, I realized that the skills I had built over the years in sales might translate well to Development. She helped facilitate a meeting with the current VP of Fundraising at Memorial Sloan Kettering who was willing to take a chance on me. I had the opportunity to work with an amazing team at Memorial Sloan Kettering for my first year in development. While I loved the people, mission, and role at Memorial Sloan Kettering, I had always wanted to move to Boston to be closer to family and friends from college. In 2016, I saw an opening on the Cancer Center Development team at Mass General and reached out to Sarah Christensen (former WID board member) to explore the opportunity. Sarah, like my boss before me, took a chance on me and the rest is history!
Why did you join WIDGB?
I joined WID for two reasons. First, my boss at the time (and mentor) Sarah Christensen was on the board and encouraged me to join. Second, I thought it would be a great way to expand my development network in Boston being not only new to the field but new to Boston.
How long have you been a member?
I've been a member of WID since 2017.
Do you have a favorite WID moment or memory?
In order to expand my knowledge of development marketing and communications, I joined the WID Marketing and Communications Committee (led at the time by my brilliant cousin-in-law, Katie Quackenbush Spiegel). This group of incredibly talented ladies has taught me a great deal about this important aspect of our business. Not only have I established new relationships should I need to tap into their expertise in the future, but I now feel more empowered when meeting with and suggesting ideas to my colleagues at Mass General.
Describe your biggest development success story.
I think my biggest development success story is that I made my way to this career! I didn't know that development could be a career and now I'm passionate about helping others understand our profession and developing our junior colleagues. Having found my "perfect" job 10 years into my career, there is nothing that makes me happier than seeing others truly love what they do every single day.
What advice would you offer to someone new in the field of development?
Build your network! Everyone I've met in development (and in particular, in WID) has been incredibly generous with their time and advice. As you continue to grow in your career, you will need to tap into your colleagues' expertise and skills (and eventually, hopefully convince them to join your team!). Development is a true team sport.
Share this post: