Faces of WID - November 2022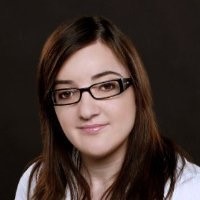 Name: Alison LeBlanc
Title & Organization: Executive Director, Child Health Equity Center, UMass Memorial Health
WID Role: Member, Board of Directors; Co-Chair, DEI Committee
Hometown: Boston, Massachusetts
Lives Currently: Boston, Massachusetts  
Education: BA in Sociology and English from Wesleyan University; MS in Communications from SI Newhouse School of Public Communications at Syracuse University
Hobbies: Kayaking and hanging with my dog, Dash
 When and how did you join the development field? What path brought you to your current role? I joined the development field in 2013 after working in education for a few years. I have always worked for mission-driven organizations, so development felt like a strong fit for me.
Tell us a bit about the organization for which you currently work and why fundraising is important to it: I work at the newly launched Child Health Equity Center at UMass Memorial Health. As a new Center, fundraising is vital to our sustainability. So many aspects of health equity work are not reimbursable, so fundraising plays an important role in our work.
Why did you join WIDGB? How long have you been a member? I joined WIDGB after being encouraged by a colleague. I've been a member for a few years now and really enjoy the organization and all it has to offer.
Do you have a favorite WID moment or memory? I can't think of one favorite moment but have enjoyed working on the DEI committee and getting to know fellow Board members.
Describe your biggest development success story to date Or Can you share with us an inspiring development story from your career? It's hard to pick my biggest development success because I've worked in so many areas of development, but a recent success was related to a three-day Child Health Equity Summit we held, it was the first event we were hosting as a Center, and we had very little staff. We were able to pull off a hugely successful event that helped launched our Center with the help of some very generous sponsors.
What advice would you offer to someone new in the field of development?
There is no such thing as a "typical development person" – so many people told me I wasn't a "typical development person" when I first started and tried to deter me from honing my own fundraising style. I've been very successful in almost all areas of fundraising because I was true to myself, and people respond to authenticity.
Share this post: