Faces of WID - April 2022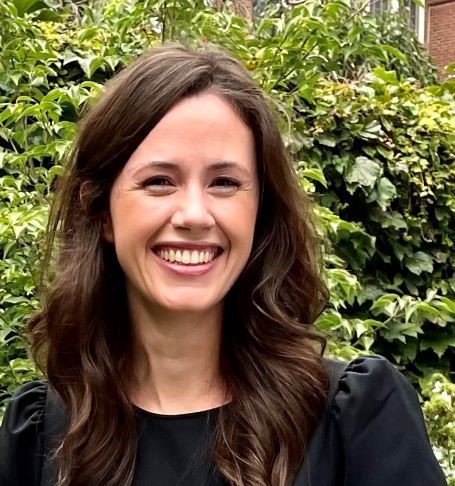 Name: 
Jacqueline DeFrancesco         
Title & Organization: Account Representative, Mutual of America
WID Role: Membership Committee Member
Hometown: Ottawa, Canada
Lives Currently: Cambridge, MA
Education: 
BA Sociology, Minor Dance -
College of Wooster
– Wooster, OH; 
Master of Arts Administration, Graduate Certificate Development & Fundraising –
Boston University
– Boston, MA
Hobbies:
Dance, yoga, reading, MFA Museum Council member and hikes with our Dalmatian puppy
When and how did you join the development field? What path brought you to your current role?
My professional goal has always been to try and make the world a better place. Through an internship in college, I developed an appreciation for nonprofits and the critical role they play in the broader socio-economic system.  Nonprofit organizations do work incredible work for the community, and I knew I wanted to add value to the sector in some way.
I pursued my Masters' Degree to deepen my knowledge of philanthropy and stay connected to the arts. From there, I worked in fundraising and community programs for the Jose Mateo Ballet Theatre, the RFK Community Action Corps and the Museum of Fine Art. Along with my individual fundraising experience, I gained a deep appreciation for Corporate Philanthropy as well as Corporate Social Responsibility.
Through my work in nonprofit and corporate environments, I felt like there was an opportunity to cultivate stronger nonprofit advocates within corporations. My goal became about finding ways to connect my nonprofit background with corporate philanthropy.
Currently, I work for a financial services firm as a relationship and business development manager. While I work for a corporation, the majority of my clients are nonprofit organizations. In this role, I have the unique opportunity to remain connected to the nonprofit sector supporting them as a financial services professional, while also engaging in corporate philanthropy. It is truly a unique position, and I am so grateful for the opportunity.
Is there someone who has shaped or influenced your career in development? If so, in what way?
I have been fortunate enough to receive mentorship from so many colleagues. The most influential people in my life have always encouraged me to be creative and think outside of the box. Just because something has not been done before, does not mean it is impossible. They also taught me to stay true to my values and let those core values guide my decisions. Lastly, my mentors all value professionalism and always being thoughtful in communication with colleagues as well as clients. These principles continue to guide and influence me as I move through my career.
Tell us a bit about the organization for which you currently work and why fundraising is important to the mission?
Mutual of America is a full-service retirement provider focused on serving small to mid-size nonprofit organizations. We work with nonprofit organizations across the country to provide retirement plan administration, record keeping, investment support and employee education.  
The organization was founded in 1945 through a grant by the United Way to provide retirement services to nonprofits and the company has stayed true to its mission for 75 years. Along with our retirement business, the organization also maintains a corporate foundation, which matches all employee charitable gifts at 100% and hosts an annual Community Partnership Award.
The Community Partnership award is a unique opportunity for nonprofits across the country to apply and illustrate their commitment to partnership and the way they leverage relationships in the community to serve their broader mission.
Why did you join WIDGB? How has the WIDGB community supported you either throughout the pandemic or before?
I was encouraged to join Women in Development of Greater Boston on the recommendation of a former boss. She had been a member and thought it would be a helpful way to connect with other women in the development profession.
I am so grateful I chose to become a member. The women in this organization are incredible, so thoughtful, and creative.  It has given me a deep appreciation for development as a profession and the value fundraising professionals to nonprofit organization.
Describe your biggest development success story to date Or Can you share with us an inspiring development story from your career?
In my current role with Mutual of America, I have the opportunity to be a philanthropic advocate for all of my clients. I always make it a point to get to know each organization's fundraising team so we can work together to find opportunities for my company to support their mission. Those strategic conversations with the development staff are always success stories. I truly believe that there is a huge opportunity for individuals to be stronger advocates of nonprofits within their communities. Regularly supporting my clients in their fundraising efforts is one way I hope to work towards this goal.
How do you incorporate principles of DEI into your development work? Or Share with us a DEI priority or principle from your organization that particularly inspires you and why.
Diversity, equity, and inclusion is something I think about frequently. As a relationship manager within a financial services organization, I am often one of a few women in the room. I believe there is huge power in bringing diversity of thought into sectors that have traditionally been male dominated. One of the reasons I was interested in making the pivot into financial services was to be part of the change, and hopefully create space for more women with non-finance backgrounds to contribute to the industry. It is exciting and hopeful to be part of positive change and I look forward to seeing the continued evolution across all industries.
What advice would you offer to someone new in the field of development?
To anyone new to the development profession, I would encourage you to keep an open mind and to ask questions. There are so many aspects of development, and it takes time to decide what you enjoy within the profession. Stay open to the possibilities!
Share this post: