Faces of WID - January 2022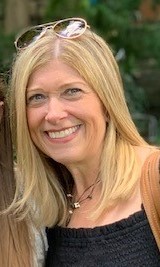 Name
:  Kathleen McCarthy
Title & Organization: Senior Associate Director, Stewardship Reporting, Boston University
WID Role: Member (since 1999)
Hometown: Watertown, MA
Lives Currently: West Roxbury, MA
Education: B.S., Marketing & Communications, Babson College
Hobbies: Spending time with family & friends, reading, and walking
When and how did you join the development field? What path brought you to your current role?
I joined the development field in August 1999 (just three months before my wedding!). After spending nearly a decade working in marketing roles within the for-profit world, I wanted to make a career change—and having a more personal connection to an organization's mission became very important to me. I began exploring roles within the non-profit world and while at a non-profit job fair, one of the most crowded tables was WGBH. I recall submitting my resume for a few positions, then having this "lightbulb" moment where it dawned on me that the educational TV shows that I loved and were such a big part of my childhood were produced and aired right in my own backyard, and this excited me. I began actively searching for a position there where I could transfer my skills and experience. It was then that I applied and got hired (without any real fundraising experience) for a Development Coordinator position within the Major Gifts department focusing on major annual giving solicitations, events, and marketing—and that's where it all began! And that first role exposed me to so many areas of fundraising. Over the years I have continued to take on various roles, each one expanding my knowledge and understanding of the development cycle and allowing me to recognize that my passion lies within stewardship and donor relations—leading me to my now current role, as the Senior Associate Director, Stewardship Reporting, at Boston University.
Is there someone who has shaped or influenced your career in development? If so, in what way?
Wow, that's a tough question – there are so many people who have shaped and influenced my career in development (too long to list them all!). I always say that I am lucky to have started my fundraising journey at WGBH, so I would be remiss if I didn't give a special shout out to the three amazing women who, over 22 years ago, believed in me, continuously shared their expertise and talents, and supported me both professionally and personally – thank you, Win Lenihan, Jennifer Weinstock, and Ellen Frank (who continues to be a mentor and treasured friend). I also want to recognize, Amy Bronson, Associate Vice President, Advancement Resources & Strategic Talent Management at Boston University, who has been instrumental in helping me navigate my career path, even before I landed at Boston University. She's a gem in our industry and the ultimate cheerleader for Development & Alumni Relations.
Tell us a bit about the organization for which you currently work and why fundraising is important to the mission?
Boston University is a leading residential research university that is home to nearly 34,000 students. Our mission is to make a world-class education accessible and welcoming to all, and to advance BU's global leadership in research, scholarship, artistic creation, and professional practice—and fundraising is instrumental in this effort.
The Stewardship & Donor Relations team, through collaboration with our Development & Alumni Relations colleagues, and various offices across the University, create meaningful communications and opportunities to express Boston University's gratitude to its constituents and demonstrate the impact of their philanthropy. Stewardship is recognized as a key component of the donor giving cycle and the work that my team and I focus on in endowment and impact reporting plays an important role with our donors and to fundraising's overall mission.
Why did you join WIDGB? How has the WIDGB community supported you either throughout the pandemic or before?
I joined WIDGB in 1999 at the suggestion of my 'GBH development colleagues who shared that it was a great organization and offered many opportunities to learn from others in the field and network. From the onset, I've felt embraced by this wonderful community of professionals. Every time I attend a WID program (either in-person or virtually), I walk away feeling positive about the work that I do, the people that I have met, and the information and ideas that surface.
Describe your biggest development success story to date Or Can you share with us an inspiring development story from your career?
One that stands out from early in my career was when I was asked by my VP of Development at 'GBH to plan a memorial service for the family of a significant benefactor of the station. I remember her saying, "I know this isn't specifically in your job description, but I think you're the best person to do it." I recall smiling hesitantly and thinking, yes, I love planning events, but this is so different, so personal, and with so many unknowns (in terms of attendance, food, décor/ambience, etc.). I embraced my assignment with an open mind, constant communication and collaboration amongst teams, and my own personal touch. The result was a memorial service that went smoothly and, even more importantly, a happy family. When I reflect on that story, not only do I think about the donor's lifecycle (and her family's experience and the impact on their continued philanthropy), but I think about my development journey and those "other tasks as assigned" that challenge me and allow me to use my skills and experience to grow professionally.
What advice would you offer to someone new in the field of development?
Ask lots of questions, listen and observe others (at all levels within your organization), don't be afraid to ask for help (which can be hard at times!), and learn from your mistakes. Feel good about your organization and its mission, knowing you can't control everything, and be open to change. It's okay to be in a role where you "wear many hats" because it can serve you well later. There are so many areas within development, so explore along the way. As the learning never stops, meet with other colleagues outside of your organization to learn best practices and how you can improve not only your program but your own professional and personal growth.
Share this post: