FACES OF WID- July 2021
Name: F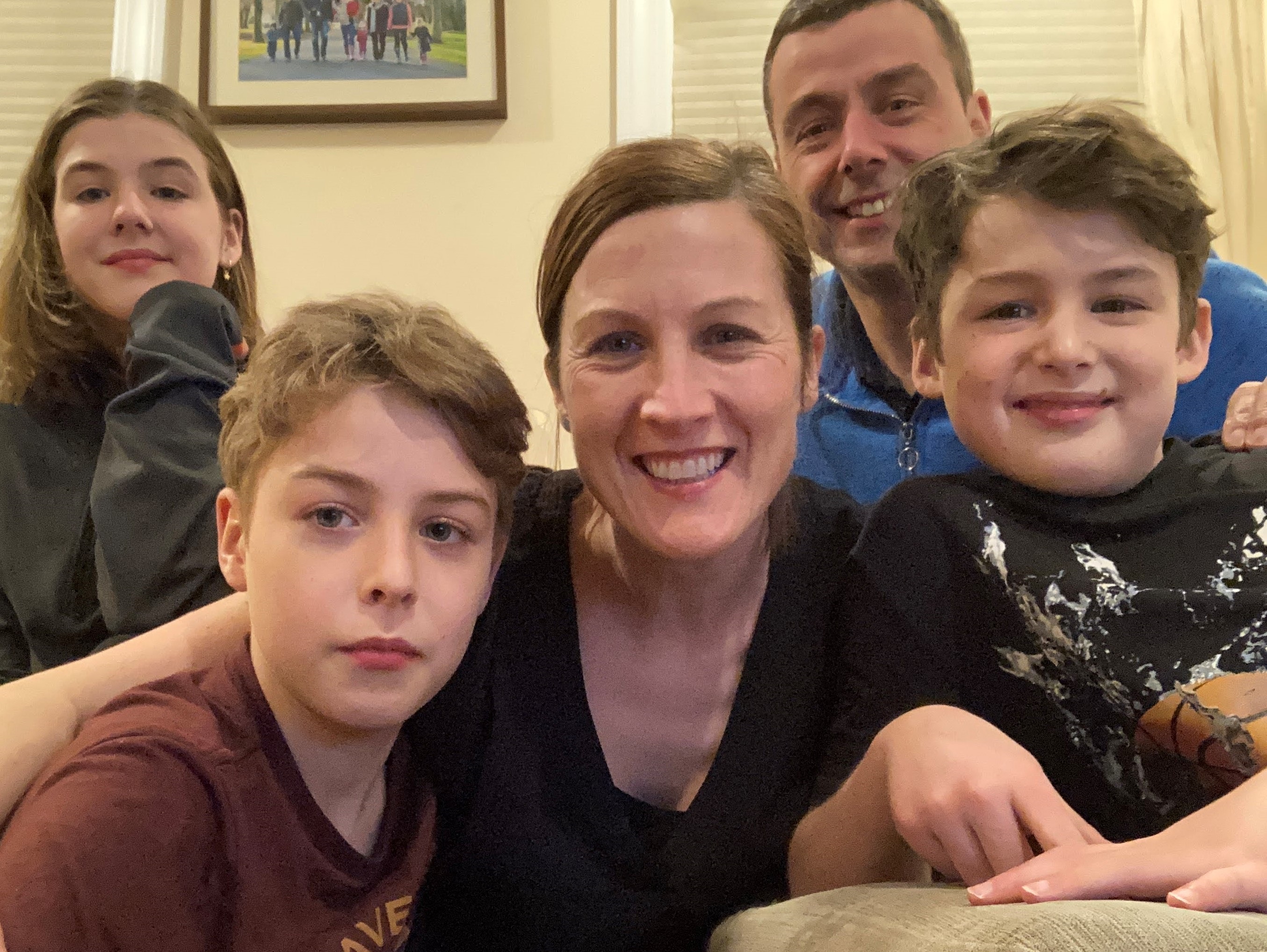 elicity Beal
Title & Organization: Director of Development at Somerville Homeless Coalition
WID Role: Member
Hometown: Derby, England (no I haven't met the Queen but I have seen her in the flesh!)
Lives Currently: Arlington, MA 
Education: University of Lancaster, England
Hobbies: Jigsaw puzzles and hiding from my teen daughter and pre-teen twins!
How have you been coping personally during quarantine?
Along with hiding and drinking copious amounts of… tea, I try to keep a gratitude journal here. I attempt to look for 3 good things and 5 reasons to be grateful.  Some days I have actively tried to avoid looking for the positives (I'd much rather stay in my funk!)  but it resets me for the following day.
When and how did you join the development field? What path brought you to your current role?
Since my 11-year-old twins started kindergarten about 7 years ago, my focus was mainly communications and business growth in the non-profit sector (I have been a volunteer for non-profits since my 20's).  When my husband had the grand idea to fly our family 3,180 miles across the pond to the States, I looked for a non-profit role within the homelessness field (where my heart is) and the development role found me!
Tell us a bit about the organization for which you currently work and how the COVID-19 pandemic has affected the organization's work:
How long have you got?  I LOVE my job and love nothing more than being passionate about the underserved.  I work for Somerville Homeless Coalition, where we believe everyone deserves a home.  We serve 7,298 clients (risen exponentially due to the C word!) and run 2 emergency homeless shelters, a food pantry, eviction prevention program, housing search program and a supportive housing program (because when people are housed, they need support to maintain tenancies and stabilize their lives).  Check us out and give me some feedback on our website! www.shcinc.org
What are some tips and tricks you have incorporated/learned from fundraising during the COVID-19 global pandemic?
Communication is key!  Thank people for donations big and small, be a rebel and go against what everyone else is doing by coming up with new events (there was no way I was doing a virtual gala!) make sure that you up your game with your recurring donors AND, don't be scared to ask!  I have had more direct conversations with donors than I ever did before.  Do your research before a meeting to understand what they want from their philanthropy and be bold in your ask.
Why did you join WIDGB? How long have you been a member?
I joined October 2020 and haven't looked back!  Actually I think I was bought by the new member gift of a WID reusable plastic hot cup - it doesn't take a lot to hook me! 
Joking aside, it felt so empowering and refreshing to be on a coffee morning call (need more of these!) and webinars hearing and sharing with WOMEN.  I have spent so many years surrounded by an industry full of men, I wanted to be part of an organization that builds women up (women and men can be so vicious and competitive in the corporate world). I want to be a great role model for my teen daughter and my staff. 
The quote 'behind every man is a great woman' can be attributed to many but, my mantra is 'behind every woman there is a group of women cheerleaders willing her on!'
Describe your biggest development success story to date
The day before the world closed down - March 12th, I had a Board meeting focusing on what we needed to do about our biggest fundraising event, a spring gala on March 26th.  I was sitting in an office with my ED with others dialing in (our first virtual meeting of many!).  There was consensus that we should postpone the gala till fall.  Only 3 months into the job, I found confidence I didn't think I had and said we needed to cancel entirely and create a crowd-funder. On March 13th at 4pm the urgent appeal was born!  By the time I got home at 5pm, we had raised $7k and hit $10k by 11pm that night (my kids were going crazy with the beep from my apple watch with email notifications!).  Within 4 weeks we achieved $143k.  We also chased up all our sponsor commitments for the cancelled gala and ended up raising $350k (target was $160k).
What advice would you offer to someone new in the field of development?
Be brave!  Be fun and LOVE what you do.  I appreciate that my role is one of support, and I need to go looking for the stories and not rely on my very busy co-workers serving clients on the frontline.  I want to have a client story in my back pocket at all times and be authentic when I share stories with donors and business partners.  Recently I flipped my thinking too - enter a donor conversation with 'what can I do for them' rather than 'what they can do for me' - less pressure on you, more rewarding and produces some sweet outcomes :)
Share this post: