Faces of WID - March 2021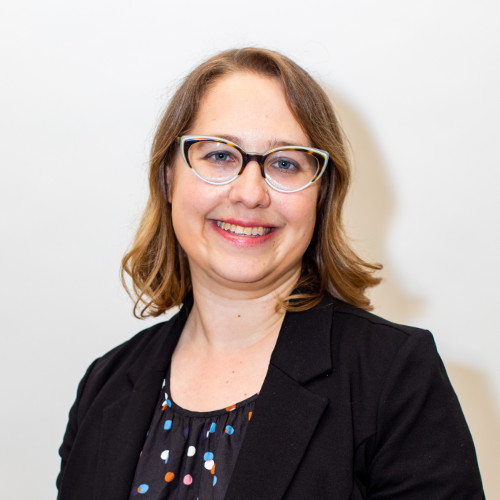 Name: Marybeth Oskowski 
Title & Organization: Director of Annual Giving, Boston Latin School Association 
WID Role: Member of Communications Committee 
Lives Currently: Roslindale 
Education: Emmanuel College, B.A.  
Hobbies: Spending time with my dog, eating copious amounts of cheese and weightlifting 
How have you been coping personally during quarantine? 
Spending as much time outside as possible! They have a saying in Norway, "There isn't any bad weather, only bad clothing." Boston and our surrounding communities have so many beautiful and protected spaces. I've really enjoyed exploring them and appreciating the change of seasons.  
When and how did you join the development field? What path brought you to your current role? 
I joined the development field immediately after graduating from college. I had every intention of becoming an educator in an art museum, but through an internship at the Forest Hills Educational Trust I found myself engaging in fundraising work.  
As the first member of my family to graduate from college, I've come to realize over the years that my fundraising is bolder when I am passionate about the organization. Latin School is a beacon for families and young people across the city of Boston as they strive to excel, be challenged, and grow.  
Tell us a bit about the organization for which you currently work and how the COVID-19 pandemic has affected the organization's work:  
I work for the Boston Latin School Association, a private foundation that supports a public school.  Unlike many private schools, our students have been entirely remote during the pandemic as the city strives to keep communities safe. The school's leadership and faculty members have done an amazing job pivoting the curriculum, providing experiential learning opportunities like fellows and service, and finding extracurriculars in a virtual world. Online education has affected the stories that we share about how philanthropy makes a difference for our students, but we continue to provide our donors with an insider's view of the impact they make through a variety of mediums including video. (Click here to meet two of our students via a student vlog series we've produced throughout the year!) 
What are some tips and tricks you have incorporated/learned from fundraising during the COVID-19 global pandemic? 
It's okay if you are having a tough time right now. Now more than ever, give yourself and others grace and permission to be less than perfect.  
Your donors want to know how your organization is doing: the great, the good, the bad and the ugly. Be honest with them. 
Why did you join WIDGB? How long have you been a member?  
We owe it to our organizations and the communities they serve to continually deepen our understanding of how to best fulfill our roles. WIDGB provides incredible opportunities to learn and connect with others, as well as share our experiences, successes, and challenges. Whether program topics include self-care, marketing, major gifts or database management, I always leave a WID program feeling a little smarter. I've been a member for 7 years. 
Given that it is Women's History Month, tell us about a woman who has made a difference in your career.  
I've been so lucky! There are too many wonderful women who have helped me throughout my career. I'll choose two to tell you about: Kay Moriarty O'Dwyer of the Boston Ballet has been a cheerleader in my career since I met her 15 years ago. She's helped me grow as a fundraiser and a person, and in moments I've doubted myself, she has helped me recognize and value my strengths and skills. Kay has been instrumental in encouraging me to consider new opportunities and advocate for the value I bring to an organization.  
My current partner at the BLSA (and a fellow WID member), Nicole Dumas, Director of Alumni Engagement and Philanthropy, makes each day a little brighter. Working through the past year would have felt much harder if it weren't for her optimism, thoughtfulness, and humor. She cares deeply about the success of our team and organization, and it truly makes a difference in everything we do.  
What advice would you offer to someone new in the field of development? 
Be authentic to yourself. Work at organizations that you feel passionate about their mission. Ask for help when you need it, and never be afraid to say, "I don't know." 
Share this post: