WID's Annual Meeting Elects 8 New Board Members!
Over 100 attendees joined us on Thursday, June 11, for our reimagined virtual Annual Meeting.  WID's President, Kellen Epstein, shared an update about the organization's plans for the future. We also elected our new board members and paid tribute to our retiring board members.
During this unprecedented time, we honor all of you, the driving forces behind the vital work of Boston's non-profit organizations. And we look forward to bringing members together in person to continue our 40-year tradition of educating and inspiring development professionals once life feels a little more normal.
To view the complete annual meeting video
click here.
We welcome our new board members:
Elsa Gomes Bondlow
Vice President of Growth and Partnership Development, Building Impact
WID Co-Chair, Diversity, Equity, Inclusion Committee (2020-2022)
Elsa joined Building Impact in 2020 as the Vice President of Growth and Partnership Development. Building Impact is a nonprofit organization transforming corporate volunteering by partnering with civic leaders, business and nonprofit leaders in addressing complex social issues through engaging in volunteering and by donating.  She is leading the efforts in cultivating partnerships in the Commercial Real Estate community and providing the foundation for the building footprint expansion in Boston. She will be also coordinating the work (from business development to client engagement) of team members who interface with Commercial Real Estate partners.
Prior to working for Building Impact, Elsa was the Chief Development Officer at the International Institute of New England, leading the centennial organization's fundraising efforts on behalf of immigrants and refugees.  Before that she worked at United Way and Tufts University.  She has worked in fundraising, advocacy and advancing philanthropy for the past 20 years, always with a goal to direct resources to underserved and underrepresented communities.  She is dedicated to bringing attention to issues of diversity, equity and inclusions at all levels in all organizations, whether corporate or nonprofits.
She has a Certificate in Nonprofit Management and Leadership from the Institute for Nonprofit Practice, affiliated with the Jonathan M. Tisch College of Civic Life at Tufts University. She holds a Bachelor of Arts Degree in Intercultural Studies and Communications from Fresno Pacific University in Fresno, CA, and a Management Certificate in Health and Human Services from Suffolk University. She speaks fluent Portuguese, Spanish and French.

Ashley Bordas
Director of Philanthropic Partnerships, Invest in Girls
WID Co-Chair, Marketing & Communications Committee (2020-2022)
Ashley Bordas is the Director of Philanthropic Partnerships for Invest in Girls, a program of the Council for Economic Education, providing free financial literacy workshops to high school girls. Prior to Invest in Girls, she managed fundraising efforts to deliver social services for at-risk teens at YouthConnect, a program of the Boys & Girls Clubs of Boston. Ashley began her career managing large conferences and events in San Antonio, TX. She moved to Massachusetts in 2013 to pursue a master's degree at Harvard University. In addition to her professional life, she volunteers her time at the MSPCA-Angell Animal Shelter as a cat-caretaker and recently joined the Development Committee at Chica Project. Ashley resides in East Boston with her beloved dogs and partner.

Jean Doliber
Director of Development, REACH Beyond Domestic Violence
WID Co-Chair, Membership Committee (2020-2022)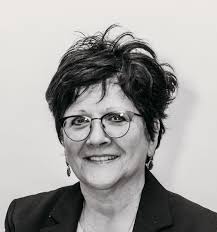 Jean Doliber has been working in the development space for over 20 years in Savannah, GA and most recently here in the Greater Boston area. Currently, she is the Director of Development at REACH Beyond Domestic Violence managing a team of three and responsible for all the fundraising efforts for REACH. Prior to joining the REACH team, Jean has worked for a variety of nonprofits both here in Boston and Savannah – including The Leukemia & Lymphoma Society, Make-A-Wish Foundation, the United Way, and Joslin Diabetes Center.
Jean has been a member of WID for five years and was very involved with the AFP Coastal Georgia Chapter as chapter president as well as other roles in the organization.
Heather Kispert Hagerty 
Assistant Dean for Development, School of Engineering, MIT
WID Co-Chair, Nominating/Governance Committee (2020-2022)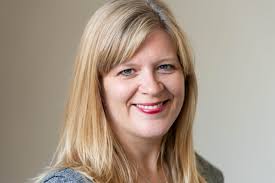 Heather Kispert Hagerty is assistant dean for development for MIT's School of Engineering. Previously, she served as director of Boston University's global leadership development team, working with principal and international prospects and overseeing special initiatives. She also served as the regional director for both New England and metro New York on BU's major gift team. Prior to BU, she was the director of the Elite Donor Program at Thompson Habib and Denison, a direct marketing provider for non-profit organizations. Heather began her development career at MIT in both annual fund and major gift roles. Previously, she worked in management consulting and marketing.
Heather is past president of Women in Development of Greater Boston and a member of both AFP and CASE. She is also a founding member of the Dana-Farber Leadership Council and has raised funds for cancer research for the past 23 years as a member of the Dana-Farber Marathon Challenge team. She earned her BA cum laude in French and Political Science from Wellesley College and MBA from Boston College Carroll School of Management.

Joana Ortiz
Interim Executive Director, Boston Women's Workforce Council
WID Director-at-Large (2020-2021)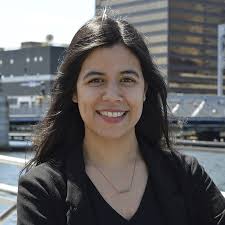 Joana is currently serving as Interim Executive Director for the Boston Women's Workforce Council, a public-private partnership between Mayor Martin J. Walsh and the Boston business community dedicated to closing the gender wage gap. Prior to this role, Joana served as the Manager of Marketing and Communications at Mass Mentoring Partnership where she managed brand strategy, media relations, and developed digital campaigns for public policy initiatives to increase funding for youth development programs. She also served with the Centre for Feminist Foreign Policy as a brand and social media strategist to make the foreign policy landscape more equitable and representative of all voices.
With close to a decade of experience in the nonprofit, public, and private sectors, Joana is driven by the belief that social issues impacting the lives of women, people of color, and low-income communities, are economic imperatives, not just moral ones. Joana received her B.A. in International Relations from St. Edward's University in her hometown, Austin, TX. Beginning Summer 2020, Joana will pursue a Mid-Career Master's Degree in Public Administration at the Harvard Kennedy School of Government.

Maren Peterson
Associate Director of Institutional Giving, Year Up Greater Boston
WID Co-Chair, Program Committee (2020-2022)
Maren Peterson is currently the Associate Director of Institutional Giving for Year Up Greater Boston. Her passion for the social sector stems from her belief that talent is universal, but opportunity is not. She completed her MBA focused in Social Impact at Boston University in 2016. Maren worked in international education for three years prior to graduate school, both in Boston and Chiang Mai, Thailand. Her recent volunteer experience includes serving on the program committee of Women in Development and the board of the Josiah Quincy Orchestra Program, a music education before-school program based in the Chinatown neighborhood of Boston.
Rupa Shah
Director of Development, Scratch Foundation
WID Director-at-Large (2020-2021)
Born and raised in Nepal, my passion for social impact began during my formative years. I was 15-years old when I signed up to volunteer at a local non-profit that helped homeless children displaced by several years of civil war. Being able to help prepare children similar to my age learn basic social skills to go back to school instilled the idea of being of service and giving back to the community.
I moved to US for higher education and received a bachelor's degree in Communications from California State University, Northridge. After working in entertainment public relations for two years and being haunted by my passion to work in social impact sector, I moved to the East Coast to pursue a master's degree in Non-Profit Finance and Management at Cornell University. When Nepal was hit by a major earthquake in April of 2015, I was able to raise $30,000 with the Cornell community and travel to the most remote areas of Nepal to help distribute aid to pregnant mothers and young children. My experience in Nepal further solidified my commitment towards working in the non-profit sector. After graduate school, I joined a philanthropy consulting firm in Washington DC and worked with over 14 non-profits across the country and collaborated on projects worth $2 billion and was part of the teams that raised over $500 million in capital campaigns.
Most recently, I moved back to Nepal to help one of the most revered pediatric heart surgeons in the country to develop strategy and launch a $30 million capital campaign to establish Nepal's first philanthropically supported, non-profit children's' hospital. The hospital, with seven satellite locations all over the country will help alleviate the shortage of access to comprehensive healthcare for over 12 million Nepali Children.
Outside of work, I enjoy being outdoors. Being in the mountains in Nepal is my favorite outdoor activity. Last year, I climbed three peaks in the Everest region, all over 5,000 meters (16,400 feet). I live in Somerville with my husband Jay, who is a post-doc at MIT's Koch Institute of Integrative Cancer research.

Kathleen Sullivan
Associate Director, Planned Giving, Dana-Farber Cancer Institute & the Jimmy Fund
WID Director-at-Large (2020-2021)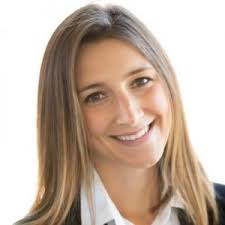 Kathleen Sullivan is the Associate Director of Planned Giving at Dana-Farber Cancer Institute & The Jimmy Fund, where she has built her career in Development, raising critical funds for the Institute's equal commitment to cancer research and care since 2012. As Associate Director, she manages and cultivates meaningful relationships with regional prospects, advisors, and legacy donors into stronger connections with Dana-Farber's mission. She carefully coordinates the internal strategy to grow and steward Dana-Farber's legacy community and balances a diverse portfolio of gift solicitations and administration. Previously, she managed Planned Giving's comprehensive marketing strategy, and the fundraising strategy for select special programs during her time on Annual Giving.  Kathleen began her career in sales at EF Education First in Cambridge, MA, gaining experience in customer-focused selling and portfolio management. She resides in Boston and is actively involved with Women in Development, Advisors in Philanthropy and Planned Giving Group of New England's mentorship program. She is an alumnus of Providence College where she earned a BS in Marketing.
Share this post: