Faces of WID - Summer 2020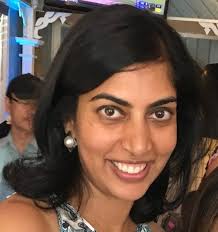 Name: Jyothsna Buddharaju
Title & Organization: Senior Director of Special Initiatives, Boston University
 
WID Role: Member
Hometown: Singapore
Lives Currently: Boston, MA
Education: MBA (University of Michigan), MPA (University of Texas at Austin)
Hobbies: Rowing, yoga, watercolor painting


When and how did you join the development field? What path brought you to your current role?
My first job in development was at a small arts non-profit called The Wooden Floor in Orange County, CA. I started in development back in 2008, just as the Great Recession was just getting underway. In hindsight, I am fortunate I got a job when I did as it gave me the opportunity to build my fundraising chops in the worst times of our economy. To this day, The Wooden Floor remains one of my favorite places. I got to see the direct impact of my work every day.
After that, I moved on to organizations in human services, and most recently to higher education. Prior to starting my current role at Boston University last fall, I was in corporate and foundation relations at UCLA.

Tell us a bit about the organization for which you currently work and why fundraising is important to it:
At Boston University (BU), I work for a brand-new fundraising team called Special Initiatives. We are charged with raising transformational gifts for the university's strategic priorities. It is an exciting time to be at BU. The university is creating its next strategic plan and with will come many new endeavors that will form our guideposts for future fundraising. 
One of the many highlights of my work is getting the opportunity to raise funds for the new Faculty Unit of Computing & Data Science at BU. I get to work with an amazing team of faculty members on this initiative and their palpable enthusiasm fuels my development work.
Why did you join WIDGB? How long have you been a member?
I've been a member of WIDGB for less than 6 months. I joined WID at the suggestion of my development colleagues at BU. They told me what a great networking platform WID is and I haven't been disappointed.
Do you have a favorite WID moment or memory?
The session led by Doug Rauch from the Daily Table was inspiring. I look forward to seeing more sessions like these.
Describe your biggest development success story to date.
My proudest moment in development goes back to my first job where, as a newcomer, I was just learning the ropes. I managed to secure one of the biggest grants for the organization to fund scholarships for underserved students who were the first in their families to attend college.
I found the funder online through a news article and reached out to them to share more about our programs. Building the relationship over a couple of months, we were then invited to submit an LOI (letter of inquiry), followed by an extensive proposal. We were shortlisted as one of the top finalists for board review and I was given less than 24 hours to answer a number of financial and operational questions. According to the program officer, my ability to answer those questions quickly and comprehensively allowed our application to rise up to the top. Ultimately, we secured a multiyear grant that was nearly double what we asked for.
I was fortunate to have successes such as these early in my career. Remembering moments like these keep me motivated whenever work becomes a struggle, which it can sometimes be!
What advice would you offer to someone new in the field of development?
I have noticed the best fundraisers are the best listeners. They invest time and energy in building relationships and are able to act when the opportunity comes along. My advice to new development professionals is to develop these skills very early in your career. Listen and absorb as much as you can, both from your colleagues as well as from your donors.
Share this post: