Faces of WID - September 2022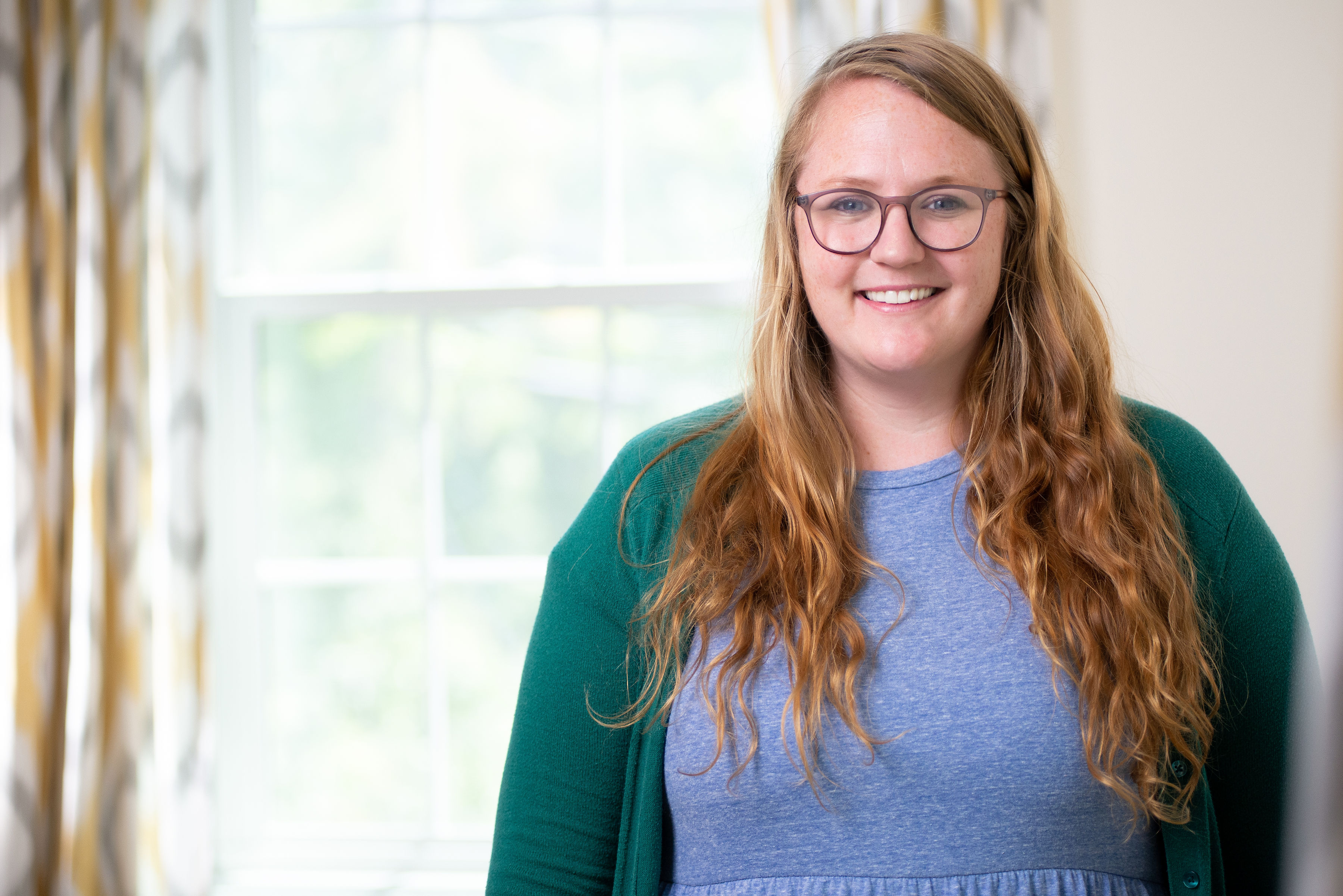 Name:  Caitlyn Burke, CFRE
Title & Organization: Associate Director of Donor Engagement, Brookline Community Foundation
WID Role: Member
Hometown:  Shrewsbury, MA
Lives Currently: Quincy, MA
Education: BA History and English- Saint Michael's College, MBA in Nonprofit Management- Heller School of Social Policy and Management at Brandeis University, Certificate in Social Impact Management and Leadership-Institute for Nonprofit Practice, in affiliation with Tufts University's Jonathan M. Tisch College of Civic Life
Hobbies: Running, reading, traveling, knitting
When and how did you join the development field? What path brought you to your current role? After college I did an AmeriCorps VISTA service year with the Franklin Grand Isle Bookmobile in northwestern Vermont. My role included everything from conducting story times, occasionally driving the truck to event planning and grant writing. I found that I really enjoyed the development aspects of the role and was able to further my knowledge of the field through my graduate program at the Heller School. From there I was fortunate to work for the organization I did my graduate capstone project with. The Samfund, which is now a part of the Expect Miracles Foundation, provides financial assistance to young adult cancer survivors and in my role as the Development Associate, I learned so much about development from event planning to campaign management. I joined the Brookline Community Foundation in 2018 as the Donor Services Manager and have been there ever since. In my role as Associate Director of Donor Engagement, I focus on annual giving.
Is there someone who has shaped or influenced your career in development? If so, in what way? This is a tough question because I've been fortunate enough to work with so many amazing nonprofit professionals over the years who have all shaped my career path in different ways.
Tell us a bit about the organization for which you currently work and why fundraising is important to the mission?  The mission of the Brookline Community Foundation is to create opportunity and promote equity through the transformative power of giving. Since 1999, we have invested more than $11.5 million into our community to fortify the local safety net, create new pathways out of poverty, and maintain a vibrant, welcoming community. Today, our strategic focus is on advancing racial and economic justice so every community member has access to the essentials we all need to lead healthy lives and to prosper. As a community foundation we have deep expertise in local philanthropy and work closely with nonprofit organizations, Town government, and community members to create meaningful change. Fundraising is one of the ways we partner with our community to make Brookline a better place for all who live, learn, work, or play here.
Why did you join WIDGB? How has the WIDGB community supported you either throughout the pandemic or before? I've been a member of WIDGB for a little under a year. I had previously attended a few events where I met Dominque Calixte, who is now on the WIDGB board and first introduced me to YNPN Boston.  As my tenure on the board of YNPN Boston winded down, I was looking for another community of nonprofit professionals to be a part of.  Since a few of my colleagues and friends were involved in WIDGB,  I thought I would check it out. I'm so glad I did! Although I haven't been involved for very long, the programs I've attended have been amazing, and I am looking forward to attending more in person events this coming year.
Describe your biggest development success story to date Or Can you share with us an inspiring development story from your career?  This is a more personal fundraising success story, but I was able to apply so many of the things I've learned over the course of my career to make it possible. I set out to run the 2020 Boston Marathon for the Team Brookline and the Brookline Teen Center, thinking this would be a one and done 6 month fundraising and training adventure. Well, we all know what happened in March 2020, and by the time I finally crossed the finish line on Boylston Street this past April, I had fundraised for 2 Boston Marathons, raising over $12,000 total. I was able to put everything I knew about donor stewardship, event planning, and donor communications into practice to meet my fundraising commitment twice. It at times was more exhausting and stressful than the running itself, but it was so worth it to accomplish something that had been a long time goal and more importantly support such an incredible organization.
How do you incorporate principles of DEI into your development work? Or Share with us a DEI priority or principle from your organization that particularly inspires you and why.  Something we've been talking about more at BCF is the systemic racism and power structures that exist in traditional philanthropy and how through our work we can dismantle that. Our revamped grantmaking program is driven by the believe that those closest to community challenges are closest to the solutions and best positioned to lead such efforts for change, and pledge to continually examine and improve our grantmaking practices to eliminate barriers that prevent people, collaborations, and organizations from accessing the resources they need to do their work. Although we have a way to go, I continue to be inspired daily by my colleagues (past and current) who are committed to working towards equity.  
What advice would you offer to someone new in the field of development? Take advantage of any learning opportunity that comes your way. This continues to be a challenge for me but convince yourself to go to networking events and put yourself out there, even if it's well outside of your comfort zone- it's definitely worth it! 
Share this post: